WEEK 38 LAST WEEK OF COMPETITION
http://www.footballtipping.co.uk/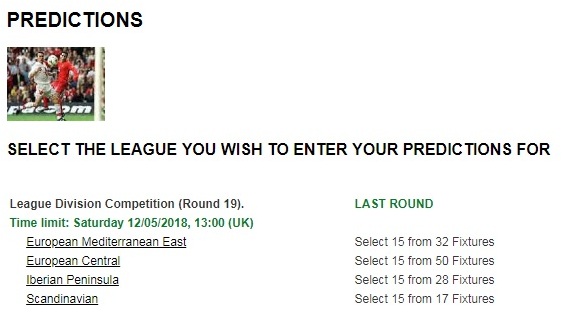 HIGHLIGHTS OF THE WEEK INCLUDE NCEC FINAL WIN BY ST. COLUMBA FENIANS OVER Caer Urfa F.C.
WILL KEMPSFORD HOTSPUR MANAGE TO HANG ON AND WIN SUPER LEAGUE WITH ONE TO GO? THE SURPRISE HERE WAS THAT THE EARLIER LEADER IN NENNIUS WILL DO WELL TO SURVIVE AND NOT BE RELEGATED, AFTER LOSING THEIR LAST SIX.
CONGRATULATIONS AGAIN GO TO NICK OF ZA IN HIS [4] TEAMS WINNING BEST OVERALL [TOP 4] ALONG WITH PRETEND BET - ONCE AGAIN! - WELL DONE NICK!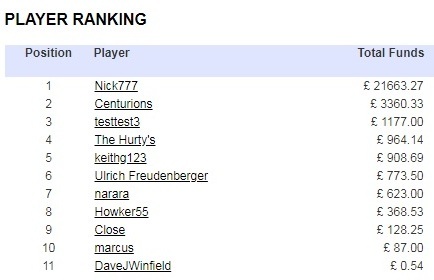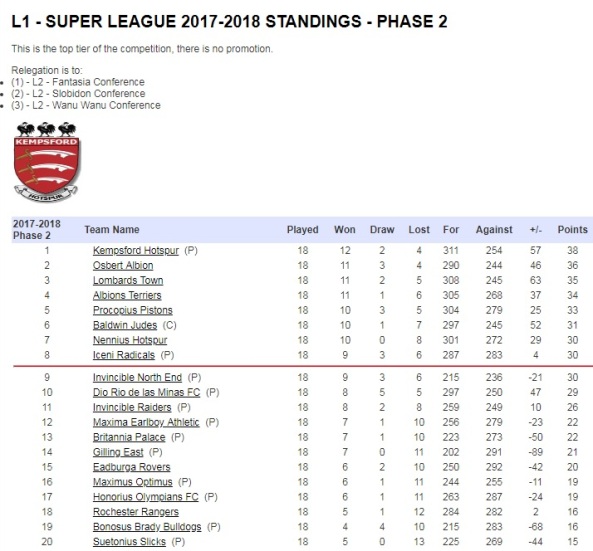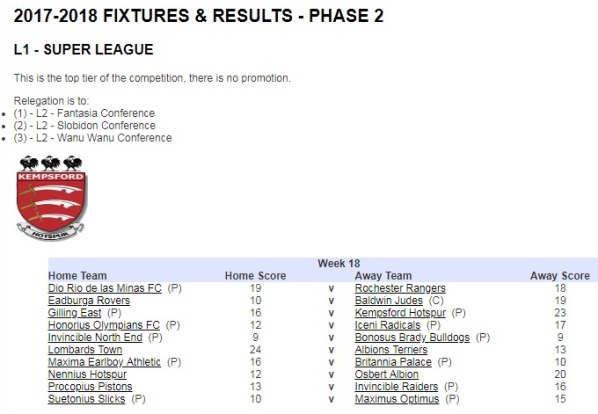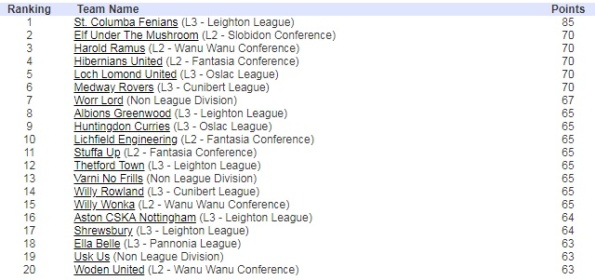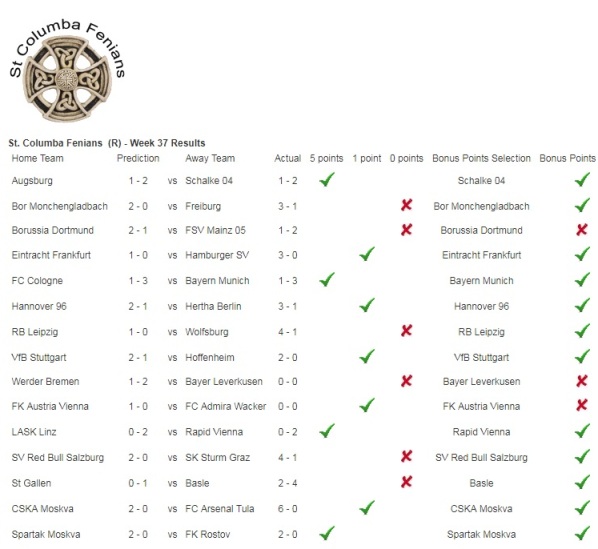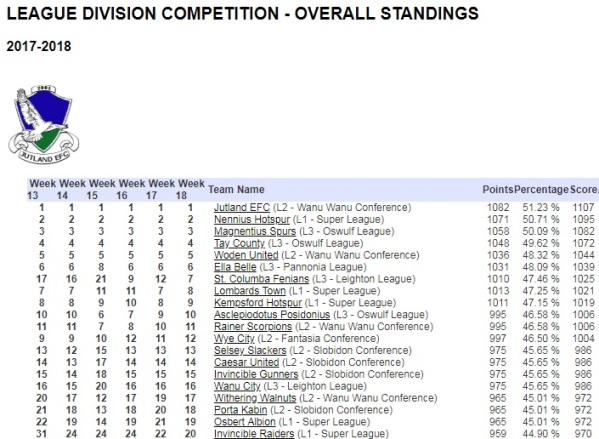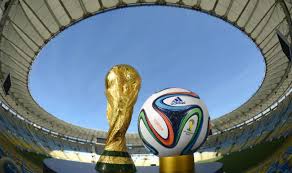 - DOMINION SERIES FINAL - FINAL >> WEEK 29
Jutland EFC (L2 - Wanu Conf) 74 v 56 Rainer Lane3 (L3 - Beornred Lg)

LEAGUE CUP FINAL -

NCEC -
FINAL